For the Kids
The construction of Jim Pattison's Children's Hospital began on September 25, 2014 and officially opened September 29, 2019.
This $285.2 million dollar project houses a total of 176 private patient rooms, each which includes space for visitors and a place for a parent to sleep.
Twin NICU rooms allows for special care of prematurely born twins, while a Pediatric Catheterization lab offers clear pictures of heart chambers, valves, and vessels.
The ground floor houses Saskatchewan's first dedicated pediatric surgery suites with integrated induction rooms.
In addition to these state-of-the-art medical facilities, the hospital provides unique ways to keep children cheerful and entertained. Main lobby theatre, an outdoor play space, and a child daycare area.

Equipment Provided:
18 Haakon Custom Air Handlers complete with:

Dynamic V8 and Carbon filtration
Energy recovery coils
Nortec humidifiers
Paragon airflow stations

Twa Hydronic Heating Panels
Venmar Fanwall©
Venmar Heat Recovery Ventilator
Motivaire Chilled Doors
Nailor Steri-System© Operating Diffuser System
Ventex Penthouse Louvers
VAW High Performance Silencers
Loren Cook Exhaust Fans
Roth Radiant Infloor Heat/Cool and Snowmelt Packages
Taco Parallel Self-Sensing Pumps
…and much more!
Location
Saskatoon, SK
Mechanical Engineer
Daniels Wingerak Engineering
Mechanical Contractor
Suer & Pollon Mechanical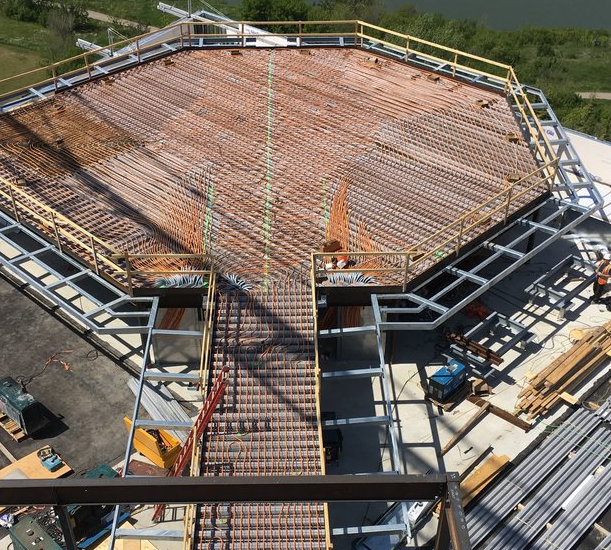 Helipad for the Hospital